Vertical and automatic hydraulic baling machine for raw cotton
This baling machine is designed as per our customers' requirements, having the features of high automation, labor cost and time saving.
It is mainly used in the package of raw cotton, waste cotton in the cotton mill and ginning plant. It is also can be used for packing some scraps and other soft goods.
This machine is easy to operate with automatically hydraulic packing device.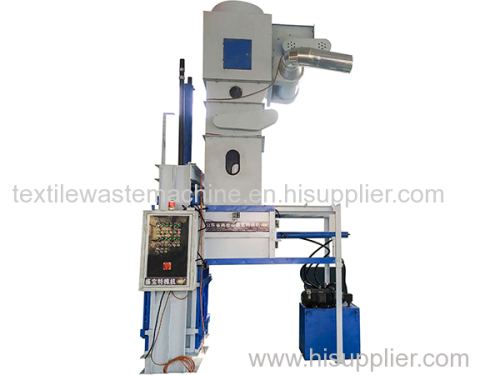 Overall dimensions:1440mm*690mm*4200mm
Machine weight: 2600kg
Packing size: 1000mm*500mm*800mm( can be changed)
Packing weight: 60-130 kg
Rated working pressure: 12Mpa
Packing pressure: 10Mpa
Motor power: 7.5kw
The stroke of oil cylinder: 1400mm